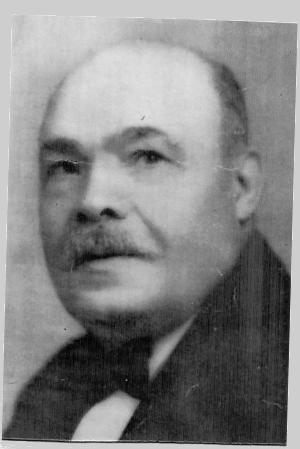 Solomon Smulewitz (1863-1940), the author's great-grandfather, and the composer of over 500 Yiddish popular songs including Churbm Titantic (The Titanic Disaster), Ellis Island , and the still-popular Brivele der Mamen (A Letter to Your Mother).

Play the bass keys
There are many styles of music to which the bass keys can contribute. Arrangements in the author's repertoire using the bass buttons range from folk tunes such as Acres of Clams to ethnic tunes like A Brivele der Mamen [A Letter to Your Mother] and Kaitsis [The Boatman] to acid rock tunes like Nights in White Satin to modern pop hits like You Were Meant for Me. On the other hand, jazz standards such as Alone Together and Deep Purple go beyond what Club System bass is able to deliver and one performs such tunes pleasingly in right-hand-only arrangements, perhaps with guitar accompaniment.

It's easy to learn to play the bass buttons, though their bisonoric nature may puzzle the novice. When you desire a particular chord, you have to remember to release if the bellows needs to go in the opposite direction for a note or two!

When using the bass buttons, it is often easier to play a song in the key of the companion row than the in the key of the home row. The two most important reasons that this is so are interrelated, and they are as follows:

The companion key can be played entirely on the press.
The tonic chord is on the press and the subdominant and dominant seventh chords are on the draw.

Also note that one can obtain extra minor (actually minor seventh) chords by pressing (on the C/F instrument in this example) the bass A with the chord C (forming Am7) or the bass G with the chord Bb (forming Gm7).

In any case, the bass buttons, when useful at all, are mostly useful in a solo or duet performance. In a full combo or orchestral arrangement, they are obtrusive and clumsy. Furthermore, as a general rule, your bellows technique will be more fluid if you follow the Tex-Mex style of abandoning the bass buttons. Yet bass button technique should not be completely ignored as you learn the instrument, because in solo passages they can add a charmingly wistful and nostalgic air to your performance.